James Willis was born in Dover in 1875, only child of George and Mary Elizabeth Willis (nee Dennis).
At the time of the 1881 Census, James was seven years old and living with his parents George [34] and Mary [35] above their grocer's shop in Union Road, Dover. Ten years later, in the Census of 1891, the Willis family were still living on Union Road, George was a baker and grocer, while James, now 16 years old, listed his occupation as 'Photographer'.
Meanwhile James continued to pursue his passion for photography and on 12 August 1889 (aged 14) he began a three-year apprenticeship with renowned portrait photographer, Martin Jacolette. Born in Tavistock, Devon in 1850, John Martin Jackolett (his real name) – the son of a Swiss miniature painter – settled in Dover and trained as a portrait painter and photographer under Lambert Weston. By 1881 Jacolette had opened his own artist and photographic studio at 1 Priory Hill.  Around 1888, Jacolette moved to a new photographic portrait studio at North Brook House, Biggin Street, Dover and it is here that James would have learned his craft from his mentor.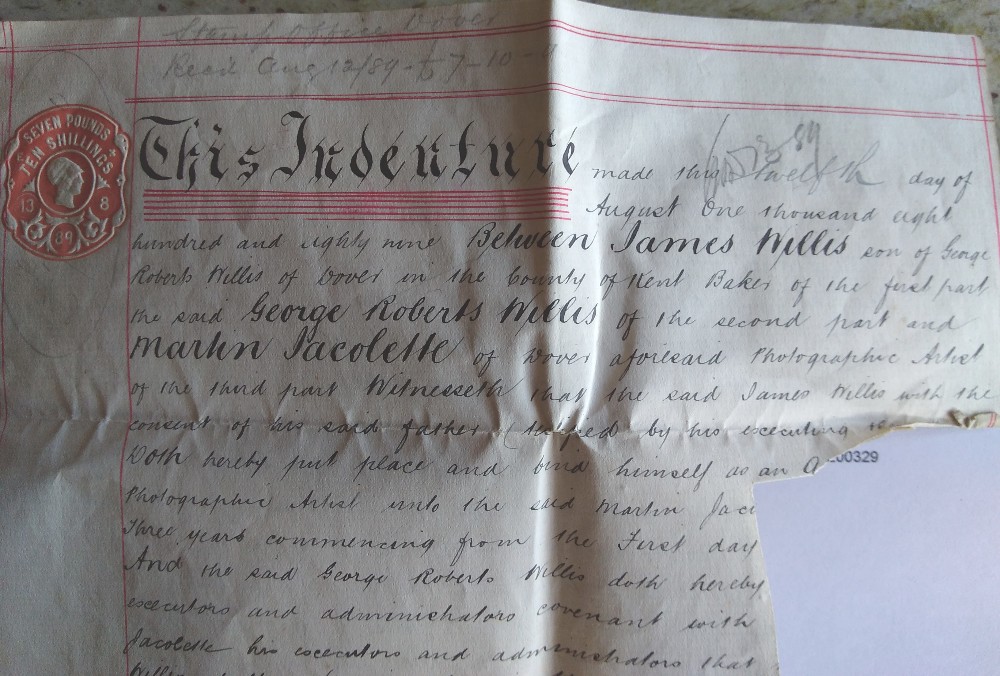 On 10 September, 1894 James married Laura Elizabeth Kidd in the parish church at Temple Ewell, a tiny hamlet just outside of Dover. Laura was a 24-year old spinster, the daughter of Frank Beeching Kidd, Licenced Victualler. The Kidd family were originally from Rye, just around the coast in East Sussex. Frank was a Carpenter before becoming pub landlord of the King William IV on Biggin Street, Dover in 1889.
On the Marriage Certificate, James states his age as being 23 years old. Yet this is wrong as in 1894 he would have been just nineteen years of age! He lists his profession as 'Photographer'  and his father as George Robert Willis, Baker (who also was a witness to the marriage, along with Laura's father).
Around 1895, when James was just 21, his father George bought him the license for 'The Red Lion' , a public house in Bridge Street, Charlton Green, Dover.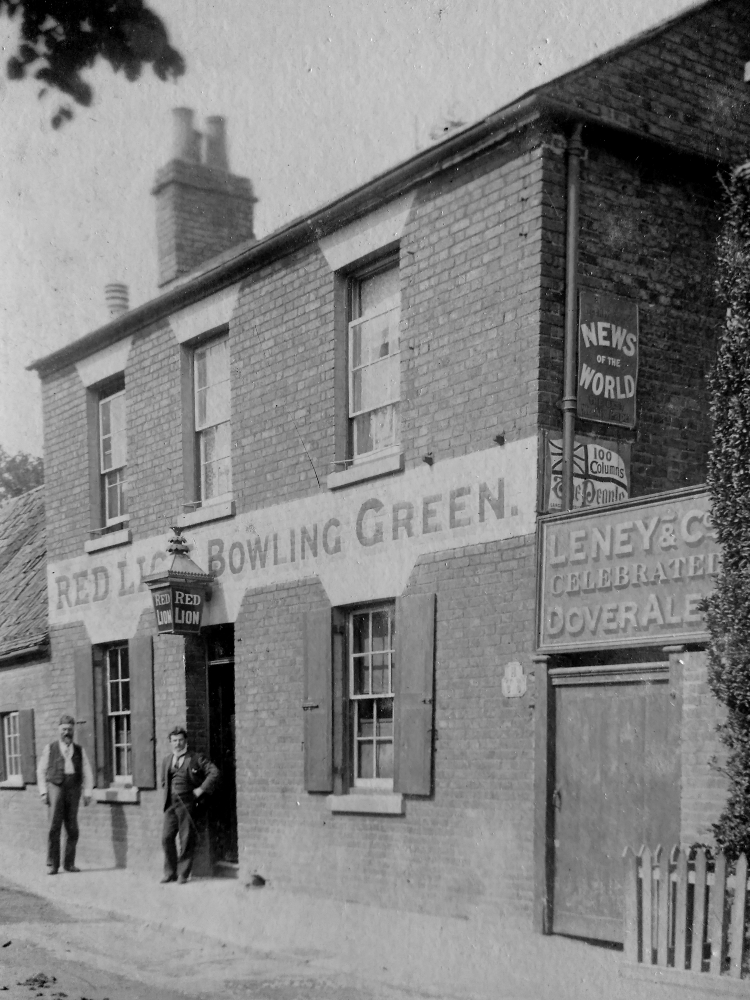 By the time of the 1901 Census James is 27 years old and listed as the 'Licensed Vitualler' of The Red Lion Inn at Charlton Green. Living with him are his parents: George, 53 (a retired baker) and Mary, 55, and a servant, May Harvey, 17. However, it looks like the relationship between James and Laura had broken down by this time, because although James gives his marital status as 'Married', there is no mention of his wife, Laura. By now she would have been 31 years old.
So far I have not been able to trace what happened to Laura, or whether she and James had any children. There is no record of a Laura Willis in the 1901 or 1911 Censuses, and no record of her death.)
INTERLUDE – from 'Dover Express 28 April 1905'

DOVER POLICE COURT
Tuesday (Before Captain R B Cay, RN and FW Prescott Esq)

ASSAULTING THE POLICE – James Frederick Jaspar, an elderly man was charged with being drunk and assaulting Police Constable Taylor while in the execution of his duty in London Road.

Police Constable Taylor said: Last night while in London Road, about 8.30 o'clock, I was called to the Red Lion, Charlton Green, where I saw the prisoner sitting on the curb on the footway. Seeing that he was drunk, I told him to get up and go home quietly. After a short time he got

up and started shouting. I told him to desist, or I should take him into custody. He said he wanted to go to Buckland. I showed him up Beaconsfield Road, and on reaching London Road he started going towards the Market. He then turned round and struck me a violent blow in the face. I closed with him and brought him to the ground. In the struggle he broke the whistle off my chain. With assistance I brought him to the Police Station.

The prisoner said that someone kicked him while in the bar, severely injuring his hand, rendering him practically useless. He did not remember striking the policeman.

James Willis, landlord of the Red Lion, Charlton Green, said that on the previous evening about 8.15 the prisoner, who was drunk, entered the house. Witness did not serve him, nor did the prisoner ask for anything to drink. He wanted to play the violin in the bar. He refused to quit the premises when asked, so he had to drag him out. He then sat and remained on the path outside the house. He did not send for the Police, but saw the constable arrive. The prisoner struck a man in the bar.

The Magistrates, taking into consideration that the prisoner had injured his hand by being kicked in the bar, fined him 2/6, which was ordered to be paid the following day.
Sometime before 1907 James met a young Belgian call named Romanie Marie Demey. She was originally from the town of Ichtegem, West Flanders in Belgium. In the 1901 Census she was listed as an 18 year-old domestic servant employed by William and Christina Bourner, hotel proprietors from Glasgow who lived at 24 Cannon Street in Dover.
Romanie moved into The Red Lion to live with James, and they were married on 13 March 1907 in Dover Register Office. The marriage certificate records James as being 33 years old and a Widower (see below) and Romanie a 24-year-old Spinster. The witnesses were George Willis (James's father) and Victor DuPrisse[?]. The bride's father was recorded as Florimond Demey, a Petty Officer in the Belgian Navy.
(Regarding James being a 'widower' – with divorce being rare and expensive at this time, bigamy was common when marriages broke down, and stating 'widower' for the purposes of legal registration was much more painless than imprisonment for up to 7 years!)
It's likely this was a so-called 'shotgun' wedding too – on their wedding day Romanie was already around 6 months pregnant with their first child – Maurice George Willis – who was born on 10 June 1907. Maurice never married, and died on 26 June 1981, aged 74 years.
On 11 November 1909 a second son was born whom they named Harold Edgar Allan Willis. Harold went on to marry Gladys Goody in Islington, London in Spring 1936 and died on 31 May 1975, aged 65 years.
The 1911 Census lists James (37 years old and licensed victualler of The Red Lion, Charlton) and Romanie (28 and described as 'assisting in business'), their two children: Maurice George (3 years old) and Harold Edgar (1 year old), and a servant named Maria Demey, aged 12 years old and Flemish. Maria was no doubt a relative of Romanie.
On 30 January 1915 Romanie gave birth to another daughter, Dorothy Eva Willis who lived until the age of 55. passing away on 29 Aug 1970.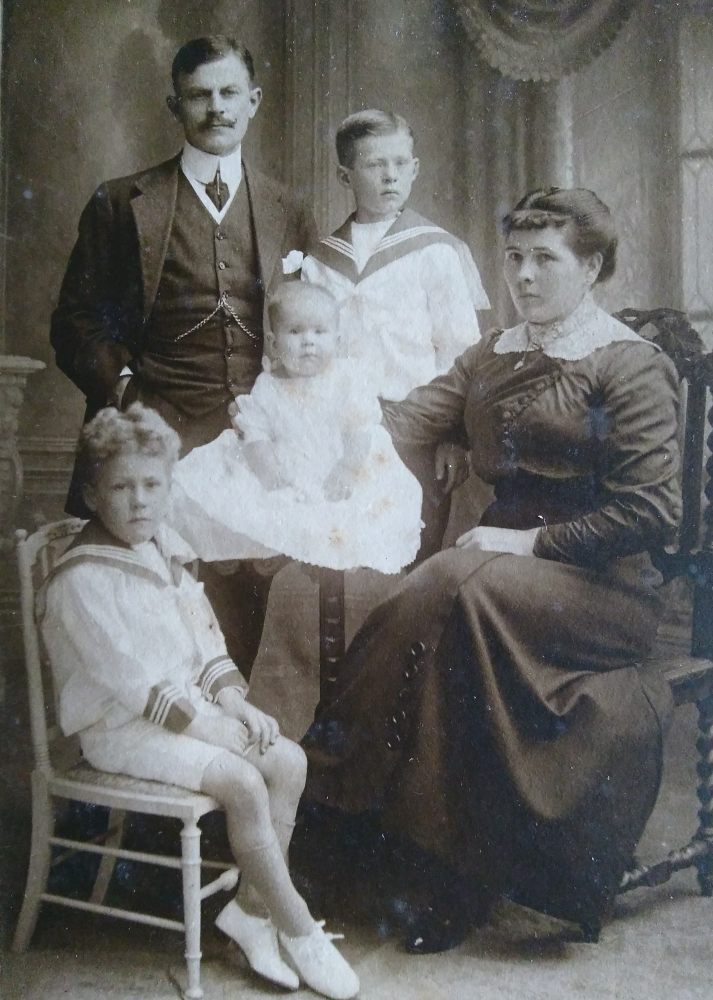 On 1st November 1915 James joined the Peace and Harmony Lodge of Freemasons, who met regularly in the Masonic Hall in Snargate Street, Dover.
By 1916 James' parents, George and Mary had moved out of The Red Lion and were living at 21 Astley Avenue in Dover. On 10 April that year Mary, passed away, aged 70 years. She was buried in Charlton Cemetery four days later,
Meanwhile James's health took a turn for the worse and he died suddenly from pneumonia complicated with liver trouble on 29 Aug 1916, aged just 42 years. He had been in ill-health for the previous two years. The funeral took place on 2 September 1916, and he was buried in the same plot as his mother.
The following is a report of the funeral, as printed in the Dover Express on Friday 8 September 1916:
The funeral took place at Charlton Cemetery, on Saturday afternoon, of Mr James Willis, licensee of the 'Red Lion' Inn, Charlton Green, who died from pneumonia on Sunday last week, after a brief illness, although he had had indifferent health for the past two years.
The Rev C S M Playfair was the officiating clergyman, the first part of the service being held in Charlton Church. The mourners present were Mrs Willis (widow), Mr Willis (father), and Mr and Mrs Penetecost (brother-in-law and sister-in-law). Others present included QMS T Pearce, Messrs W Langley, F Holtum, W Kirkham, D Parker, R Port, E Holbourn, Pavier Norris, C Rugg, A Cadman, H Bean, H Boothroyd etc.
The interment took place in the same grave as his mother, who died on April 10th of this year.
Floral tributes were sent from the deceased's widow; from his father; to Daddie, from Maurice; from Grandma, aunts and uncles; from Tom and Alida; from Messrs A C Leney and Co; from the members of the Red Lion' Club; from Cousins Carrie, Nellie, Alice and Harry; from aunt and uncle in Canterbury; from Mr and Mrs Cadman; from the WM, PMs, officers and members of the Peace and Harmony Lodge, No 199, Dover; from Mr E Wellard; from Mr and Mrs Parker ('The Dolphin'); from Mr and Mrs Cole; from Mr and Mrs E Whitnall; from Mr C Wraith; from Mr and Mrs Beer; from Mr and Mrs A H Burgess; from Mr and Mrs H Morris and family. The funeral arrangements were carried out by Mr J Parsons of Beaconsfield Road, Dover.
James's wife, Romanie, outlived her husband by some fifty two years and died on 6 Feb 1968.
All of the Willis family members mentioned in this text were buried in close proximity in Charlton Cemetery, Dover.
FOOTNOTE: Both the 1891 Census and the Marriage Certificate of James and Laura Kidd state that James's profession was 'Photographer'.  There is no documentary evidence for James having his own photographic studio at this time, although there is a James Willis 'photographer' listed at 27 Buckland Avenue in a 1903 Trade Directory for Dover, but no way of knowing if this is the same James (in the 1901 Census the listing for this address is blank). There is a tantalising photograph from my father's archives which provides what may be an example of James's work. The style certainly seems to fit a date from the early- to mid-1890s. The identity of the three individuals in the photo are not known, but it appears to be of a bride and groom and their bridesmaid. On the reverse, I assume in James' handwriting, are the words 'Lady & Gent together. Cowen'. And clearly printed in the margin is the name 'Willis – Maison Dieu'.
---
POST-SCRIPT
Whilst trying to find more details about the sitters in this photograph, I decided to check the Marriage indexes for any men by the name of Cowen were married in the Dover area between 1890 and 1905. Only one result came back – a John Cowen, married in Dover on 14 August 1892. He was 27 years old and his wife, Emily Claessen, was aged 29.
So, I now wondered if any announcement of the wedding had been published in the local newspaper, the Dover Express. Searching the British Newspaper Archive I found nothing under 'announcements', but a broader search for 'John Cowen' under all items found one entry. Published on Friday, 23 February 1893, in the section 'Kent Winter Assizes' was the heading 'DOVER – BIGAMY'! Here's the full report:
John Cowell, on bail, 27, labourer, pleaded guilty to an indictment charging him with marrying Emily Classen, his former wife being at the same time alive, at Dover, on August 14th, 1892.
Mr D'Eyncourt prosecuted, and in addressing the Judge in mitigation of sentence, Mr A Gill, who was the prisoner's counsel, said that accused stated when he was apprehended that the prosecutrix was as much to blame as he was, because she knew he was married.,
The prosecutrix who was enciente* as the result of her marriage with the prisoner said she did not know that the accused was a married man. He did not tell her he was. 
His lordship said he had been guilty of shocking conduct, and sentenced him to twelve months' hard labour.
(*Old word used back in 1800s meaning unwed pregnant woman bringing shame to the family)