In the Willis family archives there is a handwritten letter from my Great Aunt, Elizabeth Nicholls to her parents. It's the document which sparked my interest in family history –  when was the letter written, where from and who were the people mentioned in it? The following narrative is the result of my research into the context of the letter, a transcript of which is included below.
---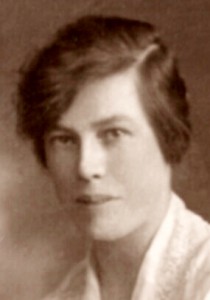 Elizabeth Nicholls was born in late 1897 in Dover, Kent, the eldest daughter of William and Susannah Nicholls. She is listed in the 1901 Census as 3 years old, living with her parents (aged 31 and 29) and sister Bertha (aged 2) at 26 Vale View Road.
In the 1911 Census Elizabeth is recorded as 13 years of age and at school. Her father – aged 41 – is a Canteen Manager, and her mother is 39 years old. Also listed are her siblings, Bertha (12), Dorothy (9), Kathleen (7), Alice (6) and William (1). They were still living at 26 Vale View Road, Dover.
Also living in Dover were Robert and Frederica Stewart –  in 1901 they were living at 16 Leybourne Road with their four-month-old son Guy and Frederica's parents, Frederick and Mary. Robert and Frederica had been married on 6 February the previous year (1900) in Bandra, Bombay in India; Robert was a member of the Indian Civil Service, whilst Frederica was the youngest daughter of Brigadier General Frederick J S Adam, Chief of Staff in the Indian Army.
Born in 1833 and educated in Germany, Frederick Ada, had a very distinguished military career in the Bombay Army, most especially in the defence of Kandahar (Afghan war) in 1879-80. When he died in 1920 (at Eton Lodge – though he actually lived in Dover and is buried there) he was recorded as one of the last survivors of the Crimean and Indian Mutiny campaigns –  though he had hardly done anything in those campaigns!*
In 1919 Robert, Frederica and their family moved into Eton Lodge in Cheltenham. Elizabeth Nicholls, now aged 22, was employed by them as a house parlour maid. Christmas was celebrated in style that year, and on the evening of Boxing Day (a Friday) Elizabeth sat down and wrote a letter to her family back home in Dover. In it she tells them about the presents she has received, the food she enjoyed on Christmas Day, and reveals glimpses of life in the Nicholls family.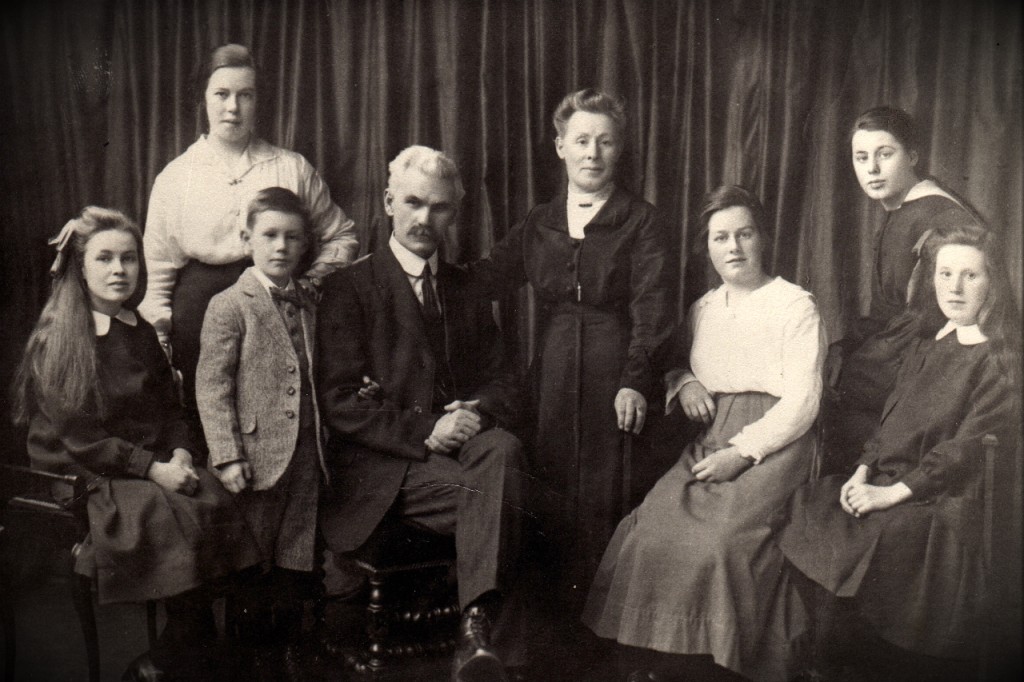 The following is a transcription of a letter from Elizabeth (Lizzie) Nichols to her parents. Although the letter is not dated (it simply says 'Friday night'), my research has uncovered that it was most probably written on Friday, 26th December 1919.
---
Eton Lodge, The Park, Cheltenham, Gloucestershire
My Dear Mother & Father
Thank you very much for your most lovely gift. I was very delighted with them indeed now I shall be able to go swanking about with the muff and furs and shoes[.] The nuts were very exceptable.
Mansell and I had the mince pies for our supper and we had to go to bed because they made us feel so queer (it was bed time). We enjoyed them very much only there was not enough. We were very quiet and we also had a good dinner. We had turkey, potatoes, sausages, brussell sprouts, bread source, and gravy. Then there was the Christmas pudding I had to carry that in while it was all alight we stuck a piece of holly in the middle of the pudding, Mansell found sixpence in her piece of pudding but I did not have any in my piece. It was very rich and then we had mince pies so we did not do bad at all. I told Mansell I expected you were all enjoying yourself while we were just sitting by the fire reading we were in bed at 9.30.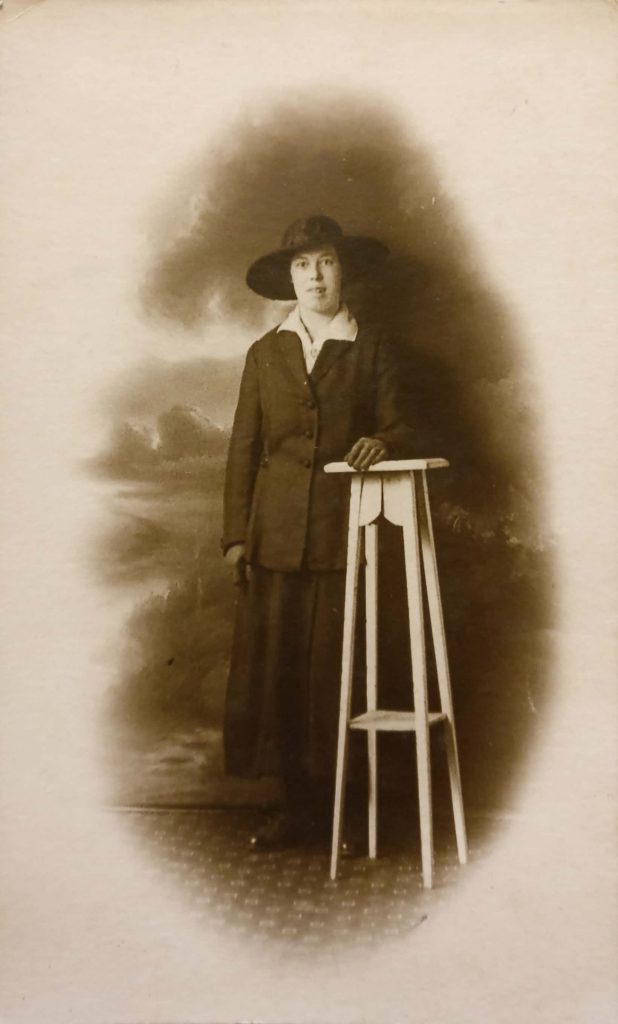 I had some very nice presents, what do you think Mrs Stewart gave me, why a new pair of boots they are lovely. I never expected such a present. Then the General gave me 5/- (about £40 today), Miss Emma a set of collars and cuffs, Master Phil and Master Donald gave me a lovely box of stationery one each. Miss Marjorie a little scented handkerchief cushion, Mansell gave me a pendant and chain which belonged to her dead sister she said she knows that I shall take great care of it and prize it as it belonged to her sister, then I had a fancy handkerchief from Mrs Davies that is the person that comes to work here and I had a photo frame from Marion, and a pair of gloves from Bertha which I was most thankful for, and Hilda a matchbox case. I had a card from Auntie Edie, I had several cards. Oh, and I had some toffee and a card from Mr and Mrs Mussett, so I did very well this year. Mansell is also giving me a shimese she bought the stuff some time ago its a lovely piece of calico it is one of those patterns that you do all the fancy work round the neck with silks she tried to get it done in time for Christmas but she did not manage it we have been so busy.
Master Phil and Miss Marjorie are going away for a weeks holiday in January. Master Donald goes back to school on the 16th of January. I do not think we are coming back to Dover at Easter. We shall be coming in July as far as I know.
Well dear Mother and Father I am still keeping well and I have to still continue to go to the hospital every Tuesday and I have to still keep gargling my throat. We are having very bad weather it is pouring with rain tonight.
I hope Jack enjoyed his bone give him my love and tell him to keep smiling. Our turkey is all gone, it was a very small one. Has Dorothy got a place yet? Thank Alice very much for her letter tell her she [has] no business to stay out till that our. Our chickens have all stop[ped] laying we have got 8 chickens hanging up in the larder that we had killed on Tuesday. How are all of you getting on is your mouth better?
I was very pleased with Willie's letters. I could not make out who ever the letter was from as the address was written so nicely and such a nice letter. Tell Willie to try and work hard. Tell him we will have a good time when I come home again we will have a piano and a tin can so as to make a grand noise. I wonder how Winnie is getting on, having a good time I expect. Has Bertha got a young man yet? I never hear anything. How is Mr and Mrs Clifford and family are they still keeping well? Give Mrs Clifford my love when you see her and tell Bertha I shall write to her and Hilda on Sunday or perhaps tomorrow. I am not certain when I shall write but I expect it will be Sunday.
Oh and I must tell you Mrs Stewart asked me which I liked best out of all my presents, well I did not know what to say as they were all very nice so I said the boots but Mrs Stewart said the muff and furs was the best present she thought but I said they were all very nice and useful.
Well dear Mother and Father I don't think I have any more news at present so give my love to them all at home and Mansell sends her love to you all and thanks you very much for the card. So now I close with heaps of love to you all. From your loving daughter,
Lizzie
PS Mansell said she wishes you all a happy new year.
---
There is a sad ending to this story. On 2 September 1925 –  less than six years after her Boxing Day letter –  Elizabeth died at her family's home in Dover. The causes of her death were chronic nephritis (an inflammation of the kidney tissue) and pernicious anaemia (caused by a Vitamin B12 deficiency). She was just 27 years of age.
The original four-page letter can be read by clicking on thumbnail images below.
---
*Source: Peter Duckers at the Shropshire Regimental Museum