This is the story of a father and son who fought in the Great War and World War 2, and who both served their country with pride and honour.
Archibald Frank Willis was born in 1895 in the Kent village of Barham, not far from Canterbury. He was the youngest of three children born to Edward and Rosina Willis. Edward was a domestic gardener.
At an early age Archibald embarked on a military career, and by 17 was already a Trooper in the 1st Life Guards, part of the Household Cavalry of the British Army.
Record books from the Barham village school help us to track his progress through the ranks, as on at least four occasions he visited his old school to talk to the pupils.
23rd December, 1912 – 'Trooper Willis, 1st Life Guards, an old pupil of the school, visited this afternoon'.
14th June 1915 – 'Trooper A Willis, 1st Life Guards (an old boy), who has been at the Front since last September, visited the School this morning. He is returning to the Front again this evening'.
8th January, 1917 – 'Corp A Willis, 1st Life Guards, (an old boy) from the Front, visited this morning'.
12th March, 1918 – 'Cpl of Horse, A F Willis, 1st Life Guards, an old boy home from the Western Front, visited this morning'.
In amongst these occasional visits, Archibald was involved in some of the heaviest and bloodiest conflicts of the Great War. His first visit, in 1912 – before the outbreak of war two years later – was around the time when the Life Guards were stationed at barracks in Hyde Park, handily placed for the many royal guard and ceremonial duties that they were called upon to perform in London.
The regiment was heavily involved at the First Battle of Ypres (October – November 1914) and the Second Battle of Ypres (April-May 1915) – and it is after this battle that Archibald returned home to visit his old school for the second time, in June 1915. The school records of 14 June note that he was returning to the Front that same evening.
It would be just a few short weeks before Archibald and his comrades in the 1st Life Guards would see action in the Battle of Loos (September-October 1915).
He was allowed back home again in January 1917 to visit family and his old school, before heading back to the Front where the Regiment were to take part in the Battle of Arras (April 1917).
At other times, it took its turn in holding various sections of the front line trenches, and at other times prepared to exploit breakthroughs in battle, but opportunities rarely presented themselves.
On 10 March 1918 – two days before Archibald once again paid a visit to his old school – the 1st Life Guards regiment was detached from 7th Cavalry Brigade, with which it had served from August 1914. It was formally dismounted and converted into the No 1 (1st Life Guards) Battalion of the Guards Machine Gun Regiment.
It was while this unit was being trained at the great base camp at Etaples that it was hit by an enemy air raid – a very frequent occurrence in the densely populated coastal area behind the front –  on 19 May 1918. The raid lasted from 10.30pm to 1am on 20 May. Shortly before midnight, two bombs fell on the Life Guards camp. No fewer than 42 men were killed, and 83 wounded, in this incident. Archibald survived this attack…
After his return from the Western Front Archibald married Nellie Flack in 1919. Nellie was from Poplar in London and it wasn't long before she became pregnant, giving birth to their only child, a son…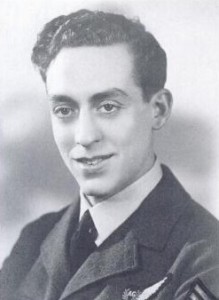 Archibald Gordon Willis was born in Barham in 1920.
Nothing is known about Archie Jnr's life before enlisting but we know that at the time of his death he was a Sergeant – and Air Gunner – in 48 Squadron of the Royal Air Force, stationed at RAF Carew Cheriton.
In use between 1915 and 1920, Carew Cheriton was recommissioned in 1938, initially with grass runways. From the early 1940s there were three concrete runways, making the station a Class A airfield. The airfield was used as a support station for the flying boat operations at RAF Pembroke Dock.
At 4.30 am on the morning of 31 July, 1940 Archie was on board his plane – an Anson No. K-8829. It was on charge to 48 Squadron but assigned to the Royal Netherlands Naval Air Service. The aircraft was taking off to carry out a morning patrol for enemy aircraft over the Irish Sea. Also on board were Archie's Flight Sergeant, S P Tomley and three Dutch crew members:  Sergeant A J Daniels, Lieutenant Commander Kolff and Corporal J van der Schaaf
As it made its take off run the Anson hit a dispersed Battle aircraft, N2050, and burst into flames. Archie and Flight Sergeant S Tomley were killed; the three Dutch crew members were all injured.
Sergeant Willis was buried on a Saturday with full military honours. The funeral took place at the cemetery in Carew, only a few miles from the station where he was based. The funeral service was attended by Archie's parents, who, after their sons death, named their new home 'Cherianson', a three-bedroomed detached bungalow in the village of Westbury Sub Mendip, near Wells in Somerset.
Almost exactly 50 years later, during the weekend of the Third Flying-Boat Reunion at Pembroke Dock, Dutch veteran Johannes van der Schaaf – who was injured in the accident – returned to Carew Cheriton and the village cemetery where he paid his respects to Archibald Willis, his young crew colleague from Anson K8829.
The residents of Barham 'Archie's home village" erected a water pump in the village churchyard in his memory.
Source: 'Final Flights – Aviation Accidents in West Wales from the Great War to the 1990s'  by John Evans